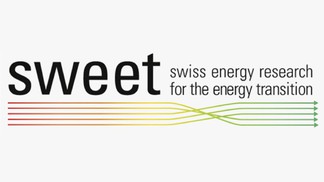 12.04.21 – The focus of this Call 1-2021 is on Switzerland's evolving future energy consumption. Deadline for pre-proposal: 16 May 2021.
SWEET (SWiss Energy research for the Energy Transition) is a funding programme of the Swiss Federal Office of Energy (SFOE). The aim of this call 'Living & Working' is to investigate and demonstrate how the overall energy consumption (of buildings, public spaces and mobility) can be minimized and how energy supply and distribution can be ensured efficiently and cost-effectively in geographically clearly defined (sub)urban areas such as neighborhoods and districts.
SWEET targets cooperative consortia of institutions working together over 8 years to pursue portfolios of interrelated, transdisciplinary projects. A consortium comprises at least 5 applicants from different legal entities and is led by a host institution which is a Swiss institution of higher education and the legal entity applying on behalf of a consortium. The consortium must collaborate with at least one established living lab.
SWEET Call 1-2021 is organized as a two-step process:
All interested consortia can submit a pre-proposal no later than 16 June 2021 (12 noon CEST).
A short-list of the highest-ranking consortia will be invited to submit a full proposal. Deadline in November 2021
Letters of Interest of Applicants or Cooperation Partners, as well as a Letter of Commitment of the Host Institution are requested by SFOE: please contact the EPFL research office at [email protected] by 16 May 2021
For further information: please visit the SWEET webpage, and the EPFL Memento.
You can send your questions to [email protected] no later than May 2nd 2021. Q&A will be posted on the SWEET webpage by May 7th 2021.
If you have any questions, please contact [email protected].